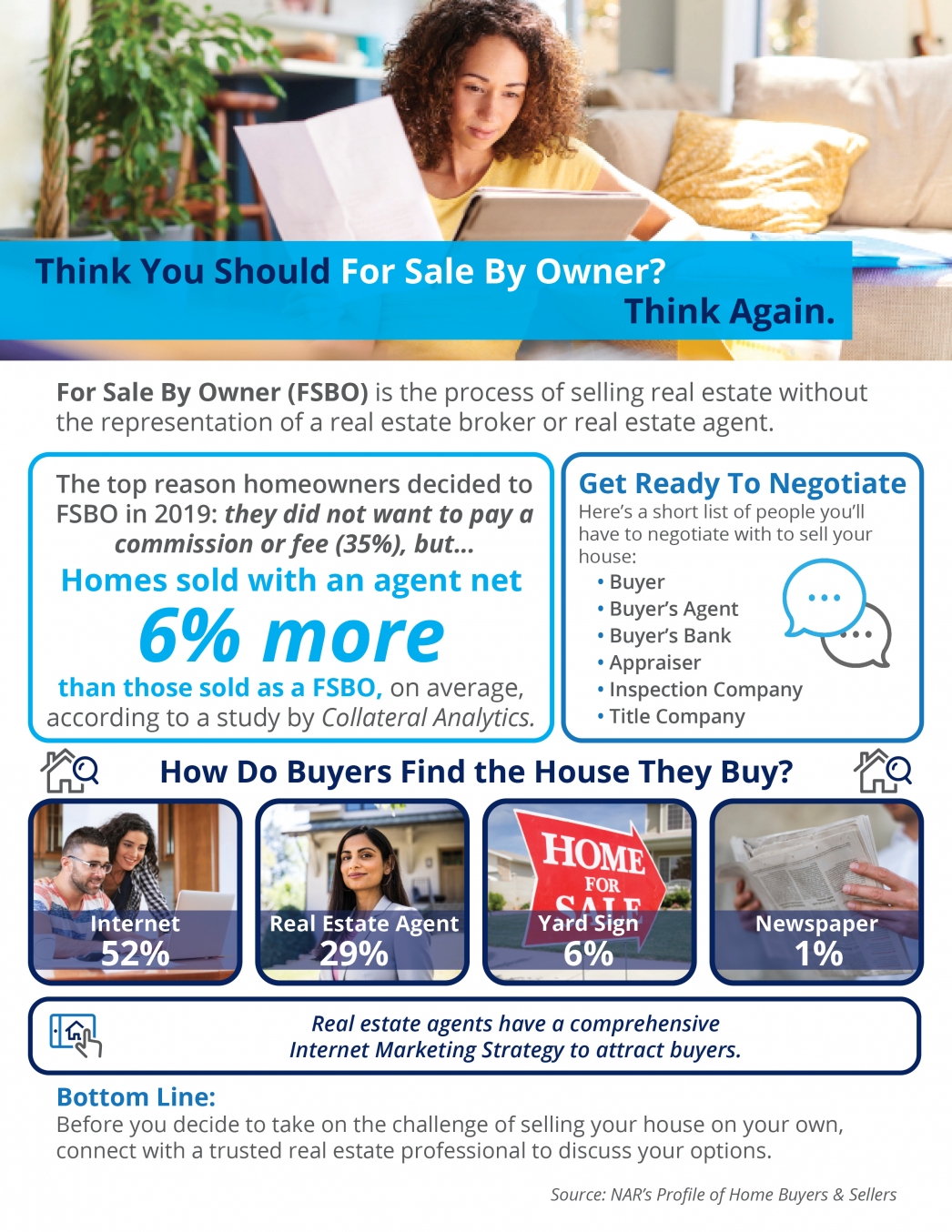 Some Highlights
For Sale By Owner (FSBO) is the process of selling real estate without the representation of a real estate broker or real estate agent.
According to the National Association of Realtors' Profile of Home Buyers & Sellers, 35% of homeowners who decided to FSBO last year did so to avoid paying a commission or fee. But, homes sold with an agent net 6% more than those sold as a FSBO according to Collateral Analytics.
Before you decide to take on the challenge of selling your house on your own, let's connect to discuss your options.
We Want to SELL Your Home!
Call us today and find out how much our team can get for your home (you will be surprised!).
Considering Buying a New Home this Year?
We are the #1 FREE HOME SEARCH in DENVER. Listings Updated every 5 minutes!
Start SEARCHING!