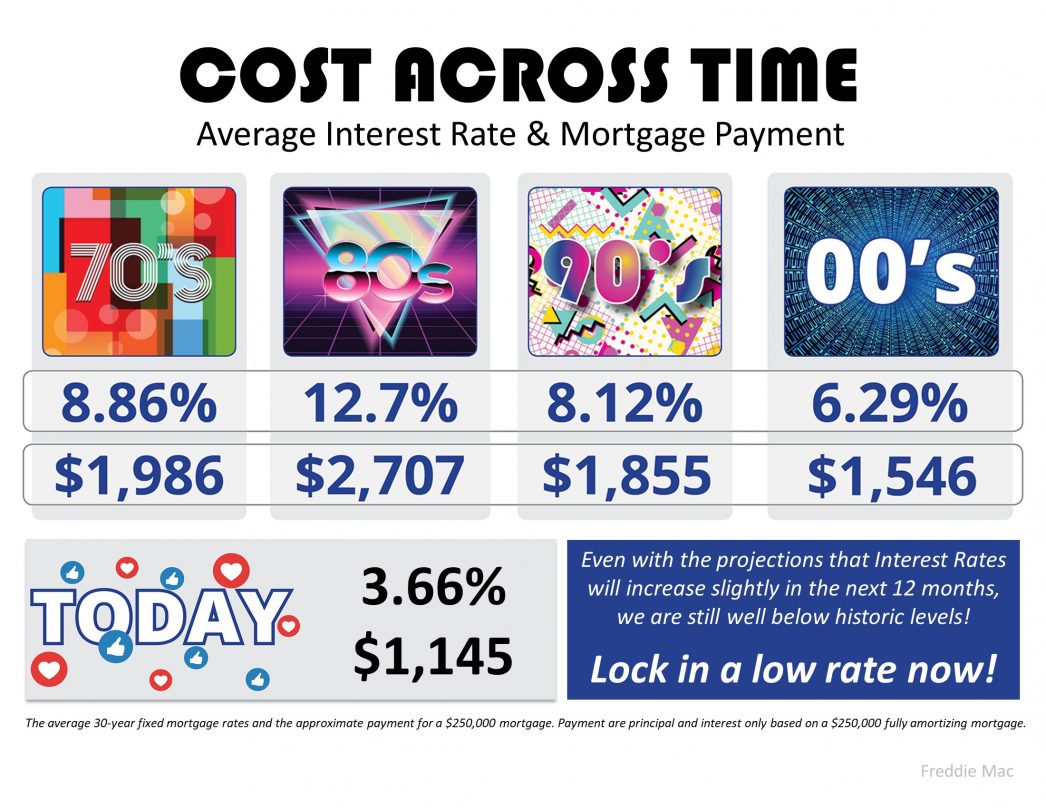 Some Highlights:
With interest rates around 3.66%, now is a great time to look back at where they've been over the past few decades. Comparatively, they're pretty low!
According to Freddie Mac, rates are projected to increase to 3.9% by this time next year.
The impact your interest rate has on your monthly mortgage payment is significant. An increase of just $20 dollars in your monthly payment can add up to $240 per year and $7,200 over the life of your loan.
Maybe it's time to lock in now, while rates are still historically low.
Speak to our Trusted Lender, TODAY!
For more than 15 years the Cramm Team has been helping people realize the American Dream of home ownership. With thorough mortgage planning and sound advice the Cramm Team helps our borrowers move from their starter home to their dream home!

Honesty and integrity are paramount to the Cramm Team and our borrowers.
Questions? Second Opinion?
CALL ANYTIME
(303) 931-6776
Searching For a NEW Home?

We are the #1 FREE HOME SEARCH in DENVER. Listings Updated every 5 minutes!
Start SEARCHING!
We Want to SELL Your Home!
Call us now to discuss your options @ 303-578-9615.