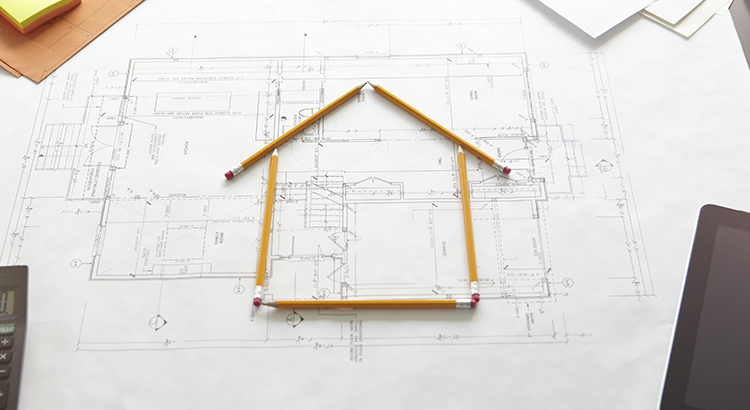 The number of building permits issued for single-family homes is the best indicator of how many newly built homes will begin to come to market over the next few months. According to the latest U.S. Census Bureau and U.S. Department of Housing & Urban Development Residential Construction Report, the number of building permits issued in January was 1,551,000. This is a 9.2% increase from December.
How will this impact buyers?

New inventory means more options. Lawrence Yun, Chief Economist at the National Association of Realtors (NAR), explained how this is good news for the housing market – especially for those looking to buy:
"More construction will mean more housing inventory for consumers in the later months of this year…Spring months could still be quite tough for buyers since it takes time to convert housing starts into actual housing completions."
How will this impact sellers?

More inventory means more competition. Yun continues to say:
"As trade-up buyers move into these newly completed homes in the near future, their existing homes will be released onto the market."
Today, because of the tremendous lack of inventory, a seller can potentially anticipate:
A great sale price on their house as buyers engage in potential bidding wars.
A quick sale as buyers have little inventory to choose from.
Fewer hassles as buyers want to smoothly secure a contract.
Bottom Line
If you're considering selling your house, you'll want to list sooner rather than later. This way, you'll get ahead of this new competition coming to market and ensure the most attention toward your listing and the best price for your house.
Considering Selling?
Go HERE for an Instant Home valuation!
We Want to SELL Your Home!
Call us today and find out how much our team can get for your home (you will be surprised!).
BUYERS:
Speak to our Trusted Lender, TODAY!
For more than 15 years the Cramm Team has been helping people realize the American Dream of home ownership. With thorough mortgage planning and sound advice the Cramm Team helps our borrowers move from their starter home to their dream home!

Honesty and integrity are paramount to the Cramm Team and our borrowers.
Questions? Second Opinion?
CALL ANYTIME
(303) 931-6776
Searching For a NEW Home?

We are the #1 FREE HOME SEARCH in DENVER. Listings Updated every 5 minutes!